DRUMMOND, WI–  It's been one year this Father's Day since the Wisconsin town of Drummond was overtaken by historic flooding.
One of the hardest hit spots, Pigeon Lake, is where Bayfield County officials said little can be done causing the issue to heighten.
Last June, more than 15 inches of rain drowned the community of Drummond, causing major flooding.
The rain began June 14, with the worst of it falling the night of June 16 into the morning of June 17 before ending in the early morning on June 18.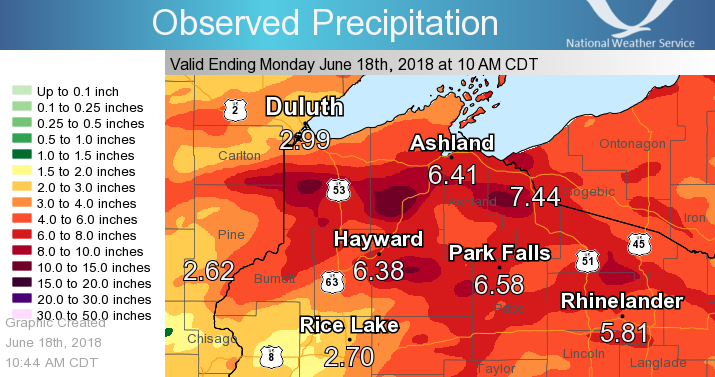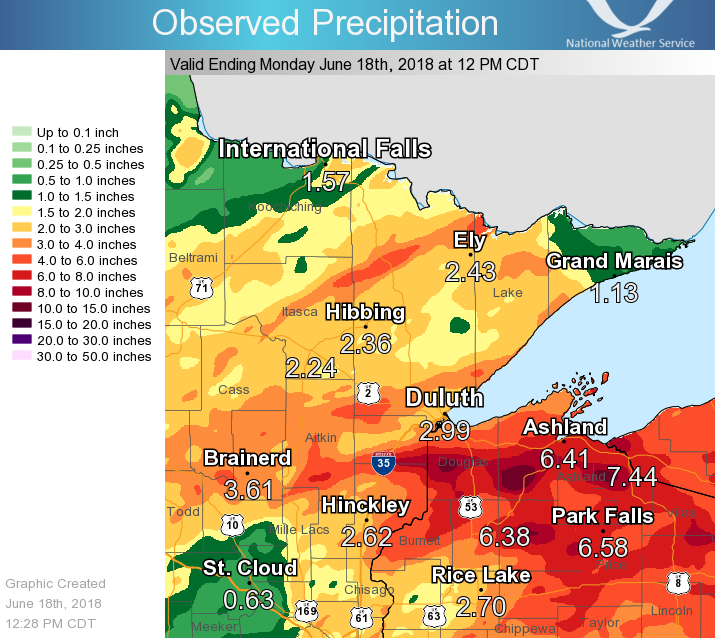 Many residents who live on the lake said the flooding has gotten to be uncontrollable just in the last year.
Because of the on-going flooding, a major road that connects the towns ends, County Highway N, has been unusable for nearly the entire year.
Now, exactly a year later, construction crews are overwhelmed with the amount of water that continues to flood that road.
Just two weeks ago, five more inches of rain fell in that area only making matters worse.
With no inlet or outlet on Pigeon Lake, the Bayfield County Highway Department said the water has risen to a point where the road is completely underwater.
Officials said there are alternate routes, but the road closure is inconvenient for those trying to get to Drummond.
Wisconsin State Senator Janet Bewley said Highway N is a top priority in Bayfield County.
Senator Bewley doesn't have an exact estimate on the cost of repairs, but she's afraid it could amount to hundreds of thousands of dollars.
Construction crews are working on finding a permanent solution for keeping the road open.
You can click here for more details on last year's flooding.